"Foundations Workshop in Facilitating Peer Support Groups"
Sunday, January 28, 2018
9:30 a.m.-5 p.m.
At McLean Hospital
This workshop is a comprehensive overview, providing the building blocks of effective peer-support group facilitation to people interested in becoming a facilitator. This training, for many, is the first step in learning how to facilitate a support group.
People attending this training need not have any experience facilitating a group, only the desire and interest to learn. Many people have attended this workshop solely to learn effective communication skills and strategies to use within a group setting. The format is fun and interactive; role-play participation optional.
Limited to 20 participants.
People that pay, but don't attend can take the next available class.
Registration Deadline: Wednesday, January 24, at 7 p.m.
Pre-Registration is required. No "walk-in" registrations will be allowed.
Registration: 9:30 a.m.-9:45 a.m.
Location: Workshop starts promptly at 10:00 a.m. and ends at 5:00 p.m.
Francis de Marneffe Building, ground floor, McLean Hospital, 115 Mill Street, Belmont, MA
Below is the fee schedule for the Foundation I Training
| | | |
| --- | --- | --- |
| DBSA-Boston Paid Member:……… | $35.00 | $25.00 plus $10.00 for guidebook-Must be registered member for discount |
| DBSA non-paid member:……….. | $45.00 | $35.00 plus $10.00 for guidebook |
| Peer Services Professional:…… | $60.00 | Must send proof of employment or volunteering as CPS or Peer Worker-$50.00 plus $10.00 for guidebook |
| Other Attendees:…. | $70.00 | $60.00 plus $10.00 for guidebook |
Folks must send in money, pay in office, or use PayPal, register for all trainings by the last Wednesday before the training dates, walk-in's will not be accepted. All attendees must prepay before attending the class.
Contact: chuckw@dbsaboston.org, or call DBSA-Boston office staff at 617-855-2795
To register,Download the Foundations Registration Form-January 28
or complete a registration form while visiting a DBSA-Boston support group at McLean Hospital. You may also use the handy PayPal form below to pay online.
The Workshop fee includes:
Six hours of professional instruction on: group dynamics, the facilitator's role, safety, techniques, with a practicum
Continental breakfast, networking lunch & refreshments all day
Certificate of Attendance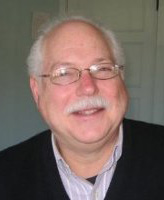 The instructor for the workshop is Chuck Weinstein, LMHC, CPRP, CPS, the Director of Facilitator Training for DBSA-Boston. Chuck is currently DBSA-Boston President with over twenty years of group facilitation experience. Chuck introduced the DBSA-Boston facilitator-training program in 1997.
The Foundations Workshop is offered to support DBSA-Boston group members who are training to become facilitators as well as other DBSA affiliates in the New England area.  Peer Professionals (CPS, Peer Support Workers, etc.) are welcome to attend as well as any interested person from the community, however seating is prioritized for DBSA members so please…
Consider registering early.
Facilitator Training Can Come To You! Take advantage of a wonderful resource. Contact Chuck at chuckw@dbsaboston.org for more details and information on out-bound trainings to your chapter or for more info and/or to reserve a seat for a training session at the McLean site.
Chuck Weinstein, LMHC, CPRP, CPS, Director of Facilitator Training
______________________________________________________


Below is an online form for Foundations I: Workshop in Facilitating Peer Support Groups. Payments are completed via Paypal.
Fill out the form below and click the Submit via Paypal button
Click the Create a Paypal Account link
Complete the Paypal form and click the Agree and Create Account button
Click the Pay Now button
You will receive a confirmation email
Questions? Call Barry at 617-549-0760 or Webmaster Email
3,641 total views, 3 views today